Landscape Lighting
 LANDSCAPE LIGHTING
Another landscape improvement that we usually recommend to our clients is the addition of landscape lighting. At Brick by Brick Pavers and Landscaping, we have landscape artists and technicians who can help you decide on what type of lighting to choose and where it should be installed in your landscape. We provide professional installation services anywhere in New Jersey.
Our Landscape Lighting Installation
The key to a successful installation and a great landscape lighting design is the proper use of lighting fixtures. The correct type of lightings and the number of lights installed are crucial in making your landscape stand out especially at night. But aside from these factors, we don't forget your preferences. As a client, you have the final say on the design and type of lightings that we can install in your property. When there is proper collaboration with clients, a magnificent and more functional landscape will be achieved.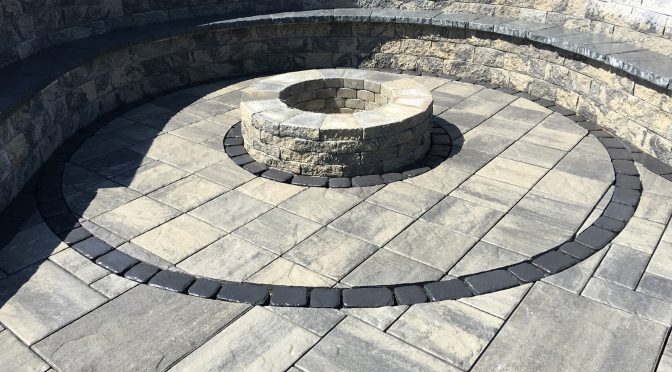 We are also knowledgeable in using different lighting techniques for the landscape. Some of these are given below:
Down lighting – Lights are installed high up in trees to cast broad illumination over a wide area. This is best used in outdoor living areas and recommended if you want to improve the security in your property.
Silhouetting – The lighting fixtures are placed behind a focal point or structure to emphasize its outline.
Cross Lighting – This lighting technique intends to create a three-dimensional effect on a specific design or structure in a landscape.
Niche lighting. Various landscape lighting fixtures are used to illuminate outdoor living spaces, like gazebos, barbecue areas, and sheds.
Diffused lighting. This is used to provide evenly spread illumination for plants, shrubbery, and other ground covers. It can also be installed underwater to add drama to a garden pond.
Grazing – This lighting technique is used to highlight the texture of an object, like the bark of a tree, wood shingles, masonry walls, or the intricate designs of entry doors.
THE USE OF GREEN TECHNOLOGY
At Brick by Brick Pavers and Landscaping, we are updated with the latest trends in landscape lighting. That's why we can easily meet the demands and preferences of our clients. For New Jersey clients who want to use green technology, just let us know. We can install LED and solar lighting in your property. LED lighting consumes much lesser energy but can still provide the same brightness compared to traditional lighting. It lasts longer, much safer, and available in various designs.
If you want to save more, we can recommend solar lighting. This kind of lighting fixture can last for years without the need for replacement or repair. Solar lights can also be installed in a set-and-forget manner because of sensors that are usually attached to the unit.
CERTIFIED TECHNICIANS AND QUALITY-TESTED PRODUCTS
Our aim is to always provide complete satisfaction to our clients. When you let us handle the design and installation of the landscape lighting, we ensure that only certified technicians are sent to your area to perform the installation. We see to it that appropriate tools and equipment are used during the installation process to ensure the safety of personnel and homeowners. The lighting fixtures are also carefully selected from the leading manufacturers in the country. And, lastly, we do not use substandard lighting products.