Pavers
PAVERS
One of the cornerstones of a dynamic back yard and attractive landscape design is the paver. Pavers, or paving stones, is a catchall term for the blocks used to create patios, walkways, retaining walls, driveways and more.
As certified paver installation experts in Ocean County, New Jersey, we have worked with every type of stone and block imaginable, and have used them to create an array of attractive backyard configurations. Our competitive pricing, unmatched skills, and years of experience in the landscape installation industry make us highly qualified when it comes to working with this essential tool in backyard design.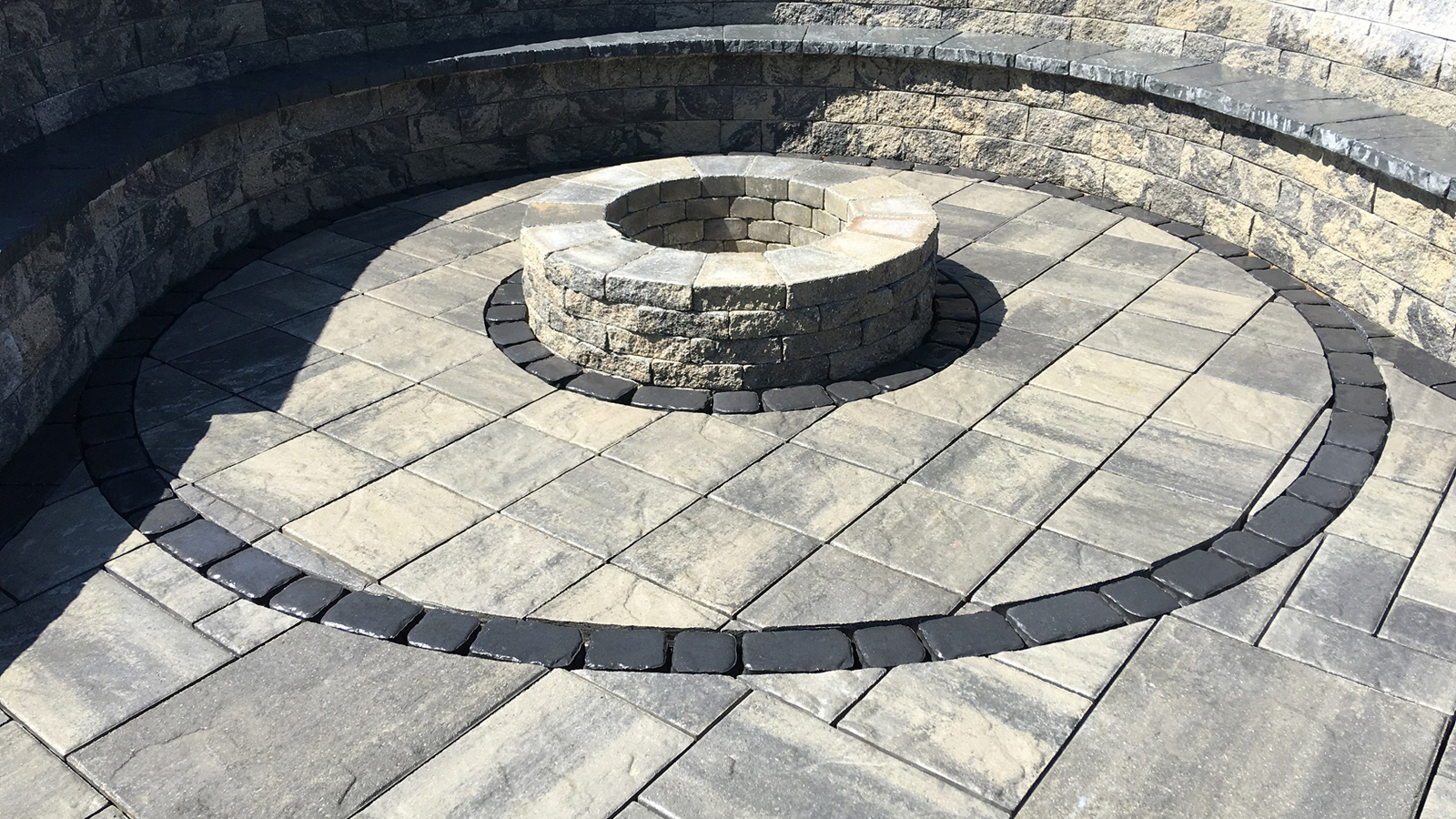 WHY CHOOSE PAVERS?
One of the biggest advantages to working with pavers is that they provide endless opportunities for creative, eye-catching backyard designs – and at a price anyone can afford. When coupled with the fact that they are a low-maintenance amenity and that they last for many years, with up to four times the durability of concrete, it becomes clear why they are our first tool in creating a gorgeous backyard for you.
Pavers come in a limitless variety of styles and are made of an array of different materials. Depending on your budget and your design needs, your pavers may be made of:
Brick

Concrete

Sandstone

Granite

Limestone

Travertine

And more
Pavers not only come in a variety of materials, but in a seemingly infinite variety of shapes and colors, from natural colors to custom stains and more. Our professionals can use pavers to create desirable yard features, including:
PATIOS: We can provide you with a space to sit, relax, and entertain guests. Our stone patios are easy to maintain and can withstand years of use.
RETAINING WALLS: Stone pavers can be used to create attractive retaining walls for your garden, pathways, and more.
PATHWAYS: Garden paths, walkways to your pool and more are easily installed by our landscaping design experts.
OUTDOOR FIREPITS & KITCHENS: Our skilled workers are able to create custom outdoor kitchens and firepits using paving stones chosen to match your overall landscape design.
DRIVEWAYS: Choosing a paver driveway rather than plain black asphalt adds elegance to your home, and will also increase the value of your property.
BEAUTY OF PAVER AND LANDSCAPE DESIGN
Our talented and creative designers and technicians can put pavers to work for you in countless ways. If you can imagine it, we can probably create it for you.
We can design and build practically every backyard feature you desire, and the endless customization offered by pavers means the only limitation is your imagination. Just tell us what you have in mind and we will get working to make it reality for you.
RELIABLE PAVER INSTALLER NEW JERSEY
We know that our New Jersey clients want only the highest quality of work, which is why we only work with the best stone and materials. Our highly trained workers have decades of experience working with a vast array of pavers.
We are proud to source our materials from the most reputable suppliers in the country. These premium materials are preferred by top landscaping contractors because of their superior workmanship and their incomparable aesthetic design.
If you are looking for a landscaping company that is able to provide you with the stunning backyard amenities you desire, just contact us today. Our experts are will be more than happy to assist.